North Bay Taxpayers' Association
Purpose:
To engage the citizens of North Bay and advocate on their behalf for responsible municipal fiscal management.
Vision Statement:
The Association believes lower taxes, efficiencies and an accountable government are achievable in the City of North Bay.
Mission Statement:
The Association will dialogue in a non-partisan way with North Bay City Council and staff on budget issues and assist the municipal government in obtaining better benefits and services for the taxpayer dollars they spend.
Values & Beliefs
The Association supports solid leadership in North Bay with an effective government that engages the citizens and provides transparency.
The Association believes that tax increases should be based on principles of sound financial management, not simply on increased costs.
The Association believes that lower taxes will benefit the community.
The Association believes there are cost efficiencies available at the City that can reduce costs.
The Association supports accountability of City staff and council.
The Association believes in transparency and will communicate with the public on any and all activities and/or actions.
The Association will defend the interests of all taxpayer groups.
The Association should remain non-partisan.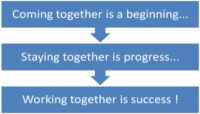 Our Goals Are Your Goals
Short Term Goals:
Promote/educate existence of the Association plus its goals – locally and to decision makers at all government levels – (Municipal, Federal, Provincial).
Contribute to broader community understanding of municipal finances and the annual budget process.
Develop an action plan that is both visionary and achievable.
Identify sources of funding.
Long Term Goals:
Develop the profile of the Association as the voice of taxpayers.
Position our City for future development in a financially sustainable manner.
Identify and endorse options for better fiscal management and lower municipal taxes.
Encourage as much sustainable, socially responsible economic growth as possible in the area, i.e., new industries, processes, employment.
Encourage partnerships in business and the community at large to provide input into municipal budget process.
Create a level of comfort among residents that the Association is working towards their best interests.
M.C. (Miles) Peters, President
Miles was born in Chatham, Ontario but moved to Balsam Creek at an early age and then moved to North Bay as a young man to pursue a career as a machinist at Longyear, Craig Bit and Rahn Metals. At the age of 19 he convinced a mining equipment manufacturer to employ him as an Industrial Sales Representative for Ontario, Quebec and Manitoba. In his early twenties Miles incorporated Land and Mine Equipment Co. Ltd. and began his life long career. He has founded, developed and managed a number of industrial enterprises and manufacturing firms serving a variety of resource based industries, railways, defence enterprises, telecommunications, hospitality and retail. He is self educated and currently Vice-President of the North Bay Taxpayers' Association. His current ambition is to influence and assist in the economic development of established and new industrial manufacturers that will increase opportunity and employment levels for North Bay. He is a strong advocate for evaluating and structuring municipal conditions, logistics, and criteria to improve and enhance economic growth, sustainability and appeal by improving its competitive position.
Gary Gardiner, Vice President
Gary has lived and worked in North Bay for over 20 years. His work as a general contractor in the area specializes in larger scale renovation projects and custom built homes. Prior to moving to North Bay Gary worked in sports administration in the City of Ottawa. Gary's goal is to ensure that North Bay is affordable and will focus his efforts towards that goal.
Mark King, Past President
Mark was born and raised in North Bay, is the owner and President of H. Freeman & Co. of North Bay since 1998. Prior to business ownership Mark enjoyed a 23 year career in rail traffic control with CN Rail during which he was recognized for his work in centralizing rail freight traffic in the Great Lakes Region to the Toronto Core, a system that operates successfully to this day throughout Ontario from the Quebec border to the Manitoba border. A study of traffic systems throughout Canada were the building blocks for his supervision of work programs in the Great Lakes Region and eventual responsibility for traffic control in North Eastern and Northwestern Ontario and the GTA, including GO Transit.
As a Principal of Markwood Estates, Mark gained extensive municipal planning and land use experience with the successful development and construction of a 32 lot subdivision on Trout Lake. He later joined the North Bay Planning Board and held an executive position with Almaguin Nipissing Travel Association (ANTA).
His interest in the community affairs began when he served as a Director, as President and for a term as Past President. Chairing both the Tourism and Government Affairs Committees provided valuable insight into both the assets and challenges of North Bay and area. Currently Chair of the North Bay Taxpayers Association Mark brings a wealth of relevant experience from a number of committees including his directorship of Discovery Routes and the Blue Sky Economic Growth Corporation. This, together with his work with the Chamber, the North Bay Civic League and North Bay Hydro Services earned him the honour of Outstanding Volunteer, Province of Ontario 2003. Mark is currently a Municipal Councilor with the City of North Bay.
Donald Rennick CPA, CA (1966), Treasurer
Don is a chartered accountant involved in public accounting and private business until retiring in 2007. He continues to be engaged in public issues including municipal taxes and local hydro delivery rates. He has been a resident of North Bay since 1971 and cares deeply about his home.
Elizabeth Fournier, Secretary
Elizabeth is currently the Operations Manager for Schauenburg Industries Ltd. Prior to joining the management team at Schauenburg Elizabeth has held senior management positions with the McGuinty group of companies in North Bay including a construction company, an environmental assessment company, a management consulting company and was responsible for the public relations and environmental approval of the Adams Mine Landfill near Kirkland Lake. Elizabeth is a Certified Environmental Site Assessor. In 1993 Elizabeth was presented with the Woman of Distinction Award by the North Bay and Area Business & Professional Womens' Club.
Maurice Switzer, Media Relations
Maurice is a citizen of the Mississaugas of Alderville First Nation at Rice Lake in Southern Ontario. He has been a working journalist for 48 years and has served as director of communications for the Union of Ontario Indians (2000-present) and Assembly of First Nations (1997-2000). He was the first Aboriginal publisher of a daily newspaper in Canada, holding that post at the Timmins Daily Press, The Sudbury Star, and the Winnipeg Free Press when it was a $70-million annual business with over 700 full-time employees. Maurice was inducted into the Nipissing District Human Rights Hall of Fame. He pays taxes on his home off Lakeshore Drive in the city of North Bay.
Catharine Hunter, Communications Secretary
Catharine was born in North Bay and remained until leaving for University of Waterloo to study Kinesiology. She moved to British Columbia and eventually completed her teacher's certification following which she taught in northern B.C. for a number of years. Returning to North Bay in 1986 she taught for the Near North School Board for 25 years and is now enjoying retirement but continues to tutor students with learning difficulties. Other interests include bridge, gardening and a love of the outdoors. Her dream for North Bay is to see the city become a hub for ecotourism. She will encourage efforts to ensure that North Bay remains a place where everyone can afford to live and enjoy.
James E. Brien, B.A., B.Ed
James is originally from Toronto and now lives in West Ferris. He came to North Bay in 1973 where he taught high school at Scollard Hall and St. Joseph-Scollard hall Catholic Secondary School for 35 years. He received his education at Malvern Collegiate and at Victoria University in the University of Toronto. He graduated in History and French and took his B.Ed. at the College of Teachers, in the University of Toronto. He is English/French bilingual and is currently studying German. Jim has been retired from teaching since 2008. He enjoys the excitement of dirt biking and snowmobiling.
Lorne Smallwood
Lorne is a financial services' professional with over 20 years experience providing commercial banking services. He has overseen credit facilities for well over 500 entities, from small business to government agencies to junior corporate accounts with multi-million dollar borrowing limits. As a commercial banking consultant in business finance Lorne is skilled in monitoring and control systems, real estate lending, key business management strategies, financial reporting and audit preparation for all industry sectors. After more than 20 years living and working in North Bay he recently relocated to Ottawa.
Bill Tufts
Bill is an expert on pension reform and is co-author of best-seller, Pension Ponzi. He is the founder and Executive Director of Fair Pensions For All, an organization advocating pension reform in Canada.
Bill has appeared before the House of Commons and Senate National Finance Commttee as an expert on both pensions and labour affairs. As a policy advisor on pension matters Bill has advised Members of Parliament, Provincial MPP's and MLA's as well as Municipal Councillors. He has worked with the Canadian Federation of Independent Business (CFIB), the Canadian Taxpayers Federation, ADVOCIS, as well as written pension policy for the Canadian Chamber of Commerce.
Bill appears regularly on television, and radio as a commentator on pension issues. Having been interviewed by major television and radio stations across Canada, he is the in-house pension expert for SunNews. His appearances have included Lang and O'Leary on CBC, National Affairs on CTV, and the City TV documentary Tough Choices with Gord Martineau: Labour Pains. His articles on pension issues have been included in all major Canadian newspapers and he comments regularly for the Canadian media.
Make a Donation
We rely on the kind donations from citizens like you to help support our Association.
Support NBTA
You can help make changes that matter in the city of North Bay, support NBTA.